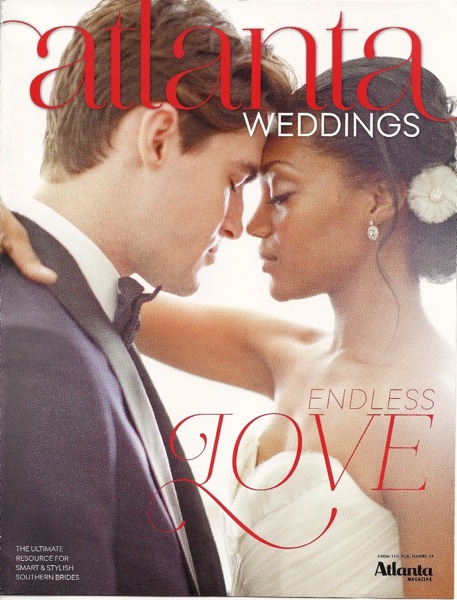 Recently we were given the opportunity to partner with Atlanta Wedding Magazine and many of Atlanta's finest vendors to create an opulent look for their Fall 2013 issue. Needless to say, we jumped at the opportunity and our minds instantly began racing with ideas.
Our goal was to create a table that gave a sense of grandeur, as if we were dining with royalty. We paid close attention to every detail because luxury is all about the details. We added a gorgeous blue textured linen to create the base , then layered the table with colorful ornate china and topped it off with elegant stationary to tie it all in. The centerpieces were placed in tall gold containers to add some height and we filled them with soft white florals, greenery and added a few gold painted flowers to complete the look. Every item was plush and rich in color, giving the guest a feeling of being pampered .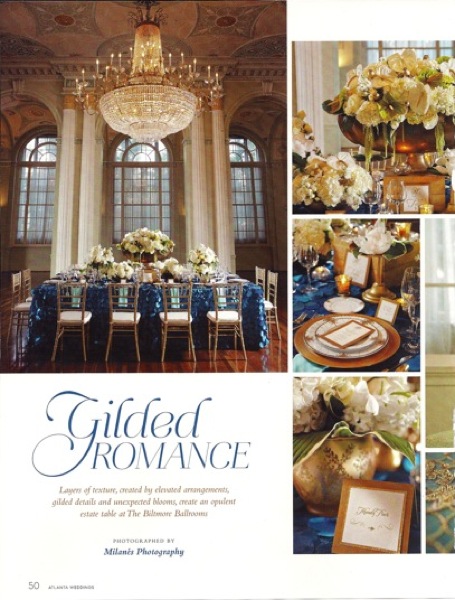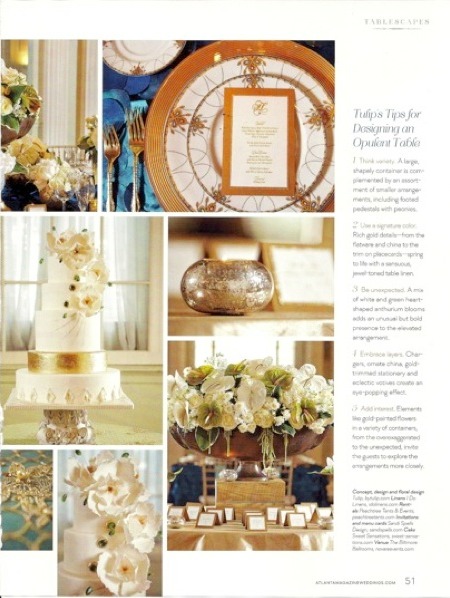 The magazines will be on the newsstands soon so make sure you pick up a copy!
Vendors:
Concept Design and Floral Design : Tulip
Linens: I Do Linens
Rentals : Peachtree Tents and Events
Invitations: Sandi Spells
Cake: Sweet Sensations
Photography: Milanes Photography
Venue: The Biltmore Ballrooms